CICC says NIO's NAD starts new hardware race, raises price target by 42% to $85
This story is from cnEVpost.com, cnTechPost's EV reporting arm.
NIO's NAD (Nio Autonomous Driving) demonstrates leading autonomous driving capabilities and the ET7 sedan demonstrates excellent product strength and price competitiveness, resulting in a 42% price target increase to $85, corresponding to 44% upside, according to CICC, a top Chinese investment bank, in a report released on Monday.
On January 9, NIO held the NIO Day 2020 event to unveil the new sedan ET7, NAD, and 150kWh battery pack, as well as a subscription-based charging model for autonomous driving services.
NIO unveils its first electric sedan, ET7, with maximum range of over 1,000 km and price starting at about $69,000
This was also NIO's first NIO Day after coming out of a difficult business situation. CICC believes that the new products and services announced at the event exceeded market expectations and will also have a positive impact on the company's operations and share price.
According to NIO, NAD can gradually realize point-to-point autonomous driving in scenarios such as highway, urban areas, parking, and recharging.
CICC says NAD opens a new round of hardware competition, setting the current benchmark for autonomous driving hardware platforms and pioneering subscription fee model.
The release of the 150kWh battery and the second generation of swap stations has further enhanced the user experience with the car, CICC said.
The report also mentions that the release of ET7 allows NIO to further expand its product line and continue its strategy of positioning high-end products.
NIO is finally thinking about saving money as ET7 eliminates AC charging port
CICC believes that NIO's leading "smart driving + smart hardware" will lead to a positive cycle of iterations and volume releases on both the hardware and software sides of the business.
CICC maintains its estimates for NIO to post a net loss of RMB 5.5 billion in 2020 and RMB 3.8 billion in 2021, and adjusts its 2022 net profit forecast to RMB 330 million.
CICC maintains an Outperform rating on NIO, raises the valuation of the vehicle sales and software segments, and raises the price target by 42% to $85, corresponding to 44% upside.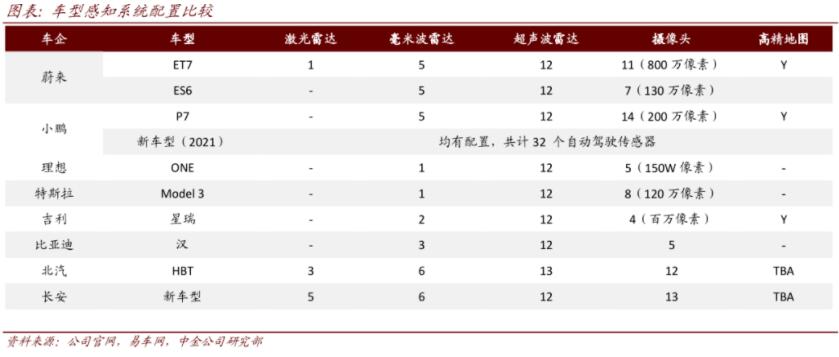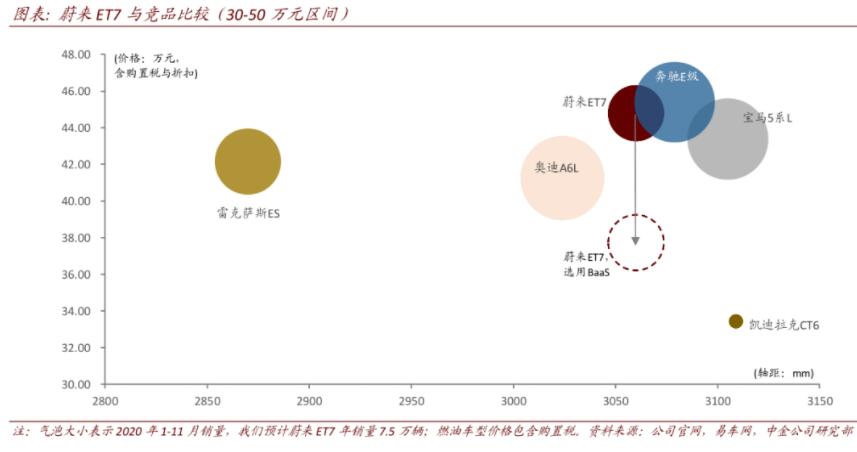 NIO founder says its rival is not Tesla, but German luxury brands as well as Apple Car